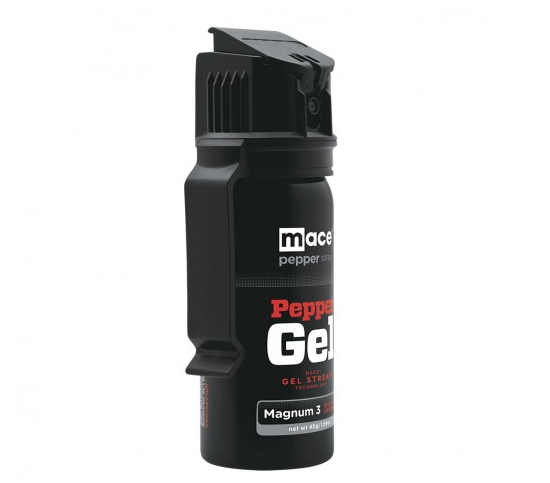 Mace PepperGel Large 45 Gram
---
Mace Pepper Gel is a new (Patent Pending) formulation of OC pepper which is suspended in Gel instead of a liquid stream. This newest self defense spray from Mace comes out and sticks to the person in a gooey mess. The pepper gel slimes the attacker so they can not easily wipe it off. The strong, super hot, pepper formula melts into their pores and getting into their eyes and nasal passageway. This Pepper Gel formulation results in several advantages:
longer distance¾
stronger pepper¾
sticks like glue¾
less contaminating ¾
non-flammable ¾
Ideal for auto, personal (walking, running, etc.), or home use. This new pepper gel formula is the newest and most ingenious product available in self defense sprays.
Unit Size: 45 Gram
Fire-Rate: 7, one second bursts
Effective Range: 18 feet
Features: Flip-top safety cap to prevent accidental spraying.
---
Share this Product
---
More from this collection