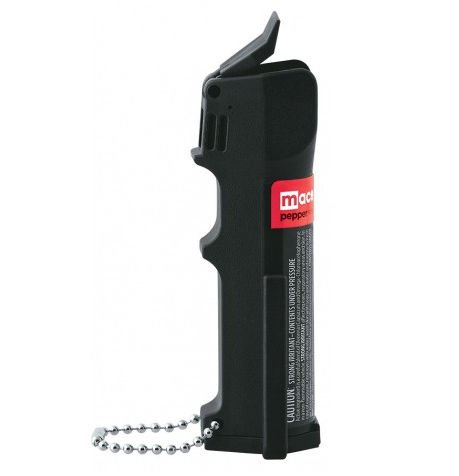 Mace PepperGard Police Model Pepper Spray
---
Mace pepper spray is a 10% solution in a nationally reknowned brand name. Oleoresin Capsicum or OC is a naturally occurring substance derived from cayenne peppers. Superior formula of high-grade OC PEPPER is designed to make the eyes slam shut, cause uncontrollable coughing and choking, plus a painful burning sensation. Contains UV (ultraviolet) dye for easy indentification. This is the original Mace Brand name pepper spray. Mace has been a pioneer in making defensive sprays available to the public. They have continuously improved their products to remain the number one supplier of self defense sprays.
Mace Police Model Pepper Spray
Same size model used by law enforcement personnel. Ideal for auto or home use. Velcro-like attachment included. Features flip-top safety cap, finger grip dispenser, belt clip and keychain. 17 gram unit sprays 8-12 feet. Contains 10 one second bursts.
---
Share this Product
---
More from this collection