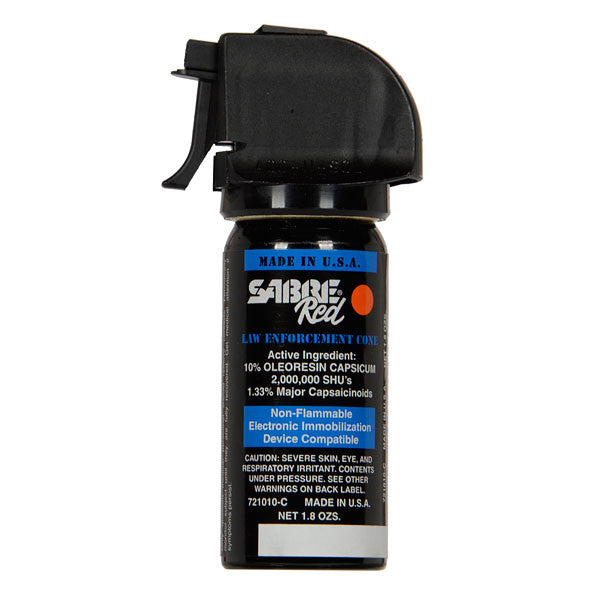 SABRE Red MK-2 DPS 1.8 oz Trigger Top Cone (721010-C)
---
SABRE Red DPS (Dual Propellant System) SERIES

-

Law Enforcement Grade Police Duty Spray
SABRE RED DPS Sabre alcohol base Dual Propellant System (DPS) features the latest advancement in deployment technology by combining Dupont's pharmaceutical grade Dymel 134a/P with nitrogen gas. This 10% OC option contains a devastating 1.33% Major Capsaicinoids producing the greatest level of incapacitation available by a single ingredient spray. Each spray is non-flammable/EID compatible and comes with a 5 year shelf life.
Fires 6 full one second shots

Range of 8 - 10 feet

Cone pattern delivery

Law Enforcement Grade / Police Duty

Ultraviolet Marking Dye
Deployment Versatility - Subjects duck, move, fight and attempt to block the spray. It does not matter how hot the spray is if you cannot hit the target acquisition area. SABRE duty belt canisters will deploy from an inverted position to increase target acquisition.
---
Share this Product
---
More from this collection